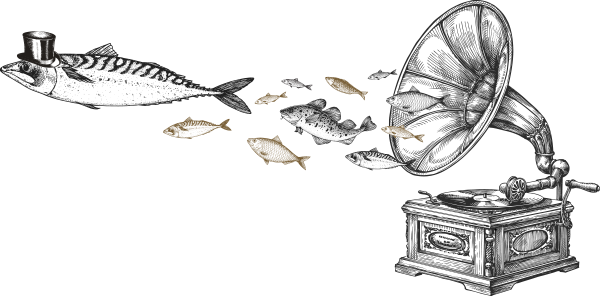 Persian Empire

Mezze Platter (VE) – hummus, falafel, chargrilled vegetables and chargrilled toasted pitta  (contains: sesame, gluten)
Squids In

Panko Coated Calamari tossed in salt & Szechuan pepper served with a lemon Aioli. (Gluten, Dairy, Fish)

Cypriot Cigars

Halloumi fries – served with homemade chilli jam  (contains: dairy, egg, gluten)

Shrooms Leonardo

Wild Mushroom risotto infused with truffle & Parmesan

Hook, Line & Sinker

London Pride Beer Battered Cod served with chips, pea puree & tartare sauce. (contains: dairy, celery, sulphates)

The Fishy Gondola

16.95 (Shellfish

sulphites

dairy

gluten)

Medley of Seafood Linguini cooked in a white wine, tomato, chilli, garlic sauce.

Bangers & Mates

13.95 (Dairy

Gluten

Sulphates)

Three Pork & Sage Sausages served with creamy mash, rich gravy and Pickled Onions.
Steak in the City
locally sourced 30-day dry aged beef. All steaks served with Chips, Confit garlic, tomato & Flat Mushroom.
RIB EYE 250gms

SIRLOIN 250gms

SAUCES: PEPPERCORN, BEARNAISE, BLUE CHEESE, RED WINE GRAVY
Corny Chicken

Roast corn fed Chicken Supreme served with garlic baby potatoes, savoy cabbage, carrots and a Silky Madeira sauce

Made in India

Creamy Butter Chicken with naan & Rice

Dirty Cow

14.95 (Gluten

Dairy

Egg

Celery)

Seasoned double smashed beef patty, Monterey Jack Cheese, Chipotle Mayo served with Skinny Fries

Green & Serene

The Beyond* Plant-Based Burger (VG) – with salad, violife cheese and sweet potato fries (or salad) (contains: gluten, sesame)
Caprese

Fresh Mozzarella & Tomato salad, torn basil, rocket, olive oil and Balsamic glaze

Chicken

Prawns
Sandwiches

The Philly

Thin slices of roast beef steak, melted cheese, Crispy onions in a hoagie roll served with Skinny Fries

You seem to be short on menu entries. You can start creating them on your dashboard.

Truffle Fries

Creamy Truffle Mash

Green Salad

Skin on Fries, Skinny Fries, Sweet Potato Fries
Garlic Bread

Buttered Green Beans