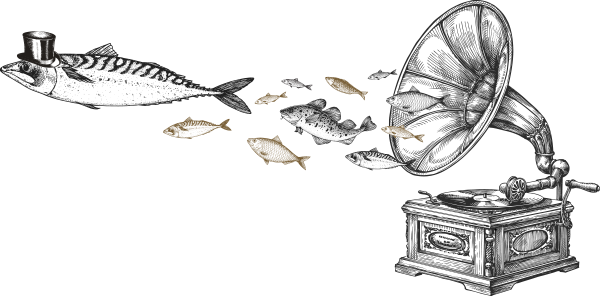 Dipping Dough

Bread & Olives (V) – warm artisan breads, nocellara olives, olive oil with a dash of our special balsamic vinegar (contains: gluten)

French Fancy

Baked Camembert (V) –  locally sourced caramelised onion chutney and a selection of artisan breads (contains: dairy, gluten)

Queen of Napoli

Garlic, Mozzarella & Rocket Pizzette (V) – stonebaked garlic flatbread (contains dairy, gluten)

Persian Empire

Mezze Platter (VE) – hummus, falafel, chargrilled vegetables and chargrilled toasted pitta  (contains: sesame, gluten)

Dumpling Daze

Vegetable Gyoza – sticky soy and sesame seed dressing (contains: soy, sesame, gluten)
Kyoto Chicken Fillets

Japanese Karaage Chicken – sourced from local farms in Norfolk served with our homemade sesame mayo  (contains gluten, egg, sesame, soy, mustards)

Le Bab

Lamb Kofta – sourced from local farms in East Sussex and served with a luscious yoghurt mint dip  (contains: dairy)

Squids In

Tempura Calamari – tossed in salt & szechuan pepper served with a lemon aioli (contains: fish, gluten, egg)

Pink Kayak

Prawn cocktail Lettuce Boats – freshly caught from Brighton served with a marie rose sauce and little gem lettuce (contains shellfish, egg, mustard, fish)

Cypriot Cigars

Halloumi fries – served with locally sourced chilli jam  (contains: dairy, egg, gluten)

Soup Cauldron

freshly made with a warm bread roll and butter – ask your waiter for flavour and allergens

Easy as Pie

Roasted Chicken, Leek and Bacon Pie – sourced from farms in Norfolk, served with mash, hispi cabbage and our homemade chicken gravy  (contains: fish, egg,..

Hook, Line & Sinker

Hand Beer Battered Line-caught Cod & Chips – freshly caught in Brighton served with rustic triple fried thick-cut chips, pea purée & gorgeous tartare sauce..

The Fishy Gondola

King Prawn & Chorizo Linguine – freshly caught in Brighton, cooked in Italian white wine, tomatoes, garlic & chilli  (contains shellfish, sulphates, dairy, gluten, egg)

Hot Chick

Panko-crumbed Norfolk Chicken Milanese – rocket, caper, parmigiano reggiano & toasted pine nut salad, fries & aioli (contains: gluten, egg, dairy, nuts)

Bangers & Mates

Buttercross and Mash – three organic cumberland sausages sourced from Kent served with creamy mash and onion gravy. (also available in a vegetarian option) (contains:..

Dirty Cow

The Ultimate Cheeseburger – with crispy bacon, 100% beef sourced from Kent, lashings of cheese & burger sauce, with skinny fries  (contains: gluten, dairy, nuts,..

Green & Serene

The Beyond* Plant-Based Burger (VG) – with salad, violife cheese and sweet potato fries (or salad) (contains: gluten, sesame)
Coco Malay

Fragrant Malaysian Chicken Curry – coconut lemongrass curry served with steamed rice and seasonal vegetables. (available in a vegetarian option) (contains: dairy, nuts)

Made in India

Chicken Tikka Masala with Naan. No introduction needed – The UK's favourite dish! (contains: dairy, gluten)

Thai Beach Shack

Homemade Thai Salmon Fishcakes – served with a noodle salad in a peanut dressing (contains: fish, nuts, gluten, egg)

Gangnam Style

Japanese Aubergine and Sweet Potato Katsu Curry (VG) – panko crumbed vegetable discs with curry sauce and rice  (contains gluten, egg)

Rack & Bone

French Trimmed Four-bone Lamb Rack – locally sourced from East Sussex farms, with butternut squash  purée, roasted shallots, cavolo nero, dauphinoise potatoes, pesto & bordelaise..

Cauli-Power

Creamy Cauliflower Risotto (V) – with roasted Butternut squash, rocket,  parmesan crisps and truffle oil (contains: dairy, mushroom)

Steak in the City

Red Hereford beef from farms in Southern Ireland  Served with rustic thick-cut chips, our signature caramelised onion, stilton & puff pastry tart, confit tomato, flat..

Salted Cow

Salt Beef Baguette – Thinly sliced salt roast beef, topped with marbled bleu cheese, caramelized onions and creamy homemade horseradish mayonnaise. Served on a fresh..

Green Goddess

Supergreen Falafel (VG) – Falafel made with Fresh spinach and peas, served with hummus, shredded lettuce,  red onion, cucumber slices,  topped with a house-made tzatziki..

Heritage

BLT –  Crunchy, crispy smoked bacon, layered with a fresh lettuce, seasoned tomato, a fried egg and chipotle mayonnaise served on ciabatta bread (contains: gluten,egg,..

5th Avenue

Triple Decker Chicken Club  – Born in New York a triple decker sandwich of Roast Chicken, Crispy bacon, Crunchy ice gem lettuce, vine ripened tomatoes,..
It's a Rap

Chicken Tikka Wrap – Chargrilled Chicken tikka, tightly wrapped with salad and chutneys to give you a taste sensation (contains: gluten, dairy)

Flying Saucer

Smoked Salmon Bagel – A classic combination of lemon and black pepper-infused cream cheese, Scottish smoked salmon, Rocket on a toasted bagel (contains gluten, dairy,..

Creamy Truffle Mash

Green Salad

Triple Fried Chunky Chips or Skinny Fries
Onion Rings

Garlic Bread

Buttered Green Beans