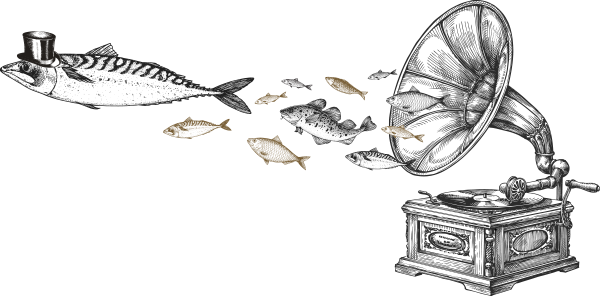 Chilli Garlic Tiger Prawns

4 succulent tiger prawns cooked with chilli, garlic, white wine and butter.

Dipping Dough

Bread & Olives (V) – warm artisan breads, nocellara olives, olive oil with a dash of our special balsamic vinegar (contains: gluten)

French Fancy

Baked Camembert (V) –  Caramelised onion chutney and a selection of artisan breads (contains: dairy, gluten)

Persian Empire

Mezze Platter (VE) – hummus, falafel, chargrilled vegetables and chargrilled toasted pitta  (contains: sesame, gluten)
Dynamite Shrimp

6.95 (Egg

Gluten

shellfish)

Tempura Prawns coated in our House made dynamite sauce

Kyoto Chicken Fillets

Japanese Karaage Chicken – Locally sourced Chicken served with our homemade sesame mayo  (contains gluten, egg, sesame, soy, mustards)

Squids In

Panko Coated Calamari tossed in salt & Szechuan pepper served with a lemon Aioli. (Gluten, Dairy, Fish)

Cypriot Cigars

Halloumi fries – served with homemade chilli jam  (contains: dairy, egg, gluten)

Soup Cauldron

freshly made with a warm bread roll and butter – ask your waiter for flavour and allergens

Shrooms Leonardo

Wild Mushroom risotto infused with truffle & Parmesan

Hook, Line & Sinker

London Pride Beer Battered Cod served with chips, pea puree & tartare sauce. (contains: dairy, celery, sulphates)

The Fishy Gondola

16.95 (Shellfish

sulphites

dairy

gluten)

Medley of Seafood Linguini cooked in a white wine, tomato, chilli, garlic sauce.

Bangers & Mates

13.95 (Dairy

Gluten

Sulphates)

Three Pork & Sage Sausages served with creamy mash, rich gravy and Pickled Onions.
Steak in the City
locally sourced 30-day dry aged beef. All steaks served with Chips, Confit garlic, tomato & Flat Mushroom.
RIB EYE 250gms

SIRLOIN 250gms

SAUCES: PEPPERCORN, BEARNAISE, BLUE CHEESE, RED WINE GRAVY
Snap it Up

16.95 (Fish

Dairy

Sulphites)

Pan fried Red Snapper served with creamy Butternut Risotto, Cherry tomatoes and Parsley Oil.

Ocean Supreme

15.95 (Fish

Shellfish

Dairy

Sulphites)

Fish Stew in a tomato, garlic broth served with warm Baguette

Corny Chicken

Roast corn fed Chicken Supreme served with garlic baby potatoes, savoy cabbage, carrots and a Silky Madeira sauce

Made in India

Creamy Butter Chicken with naan & Rice

Gangnam Style

Japanese Aubergine and Sweet Potato Katsu Curry (VG) – panko crumbed vegetable discs with curry sauce and rice  (contains gluten, egg)

Green Goddess

Supergreen Falafel (VG) – Falafel made with Fresh spinach and peas, served with hummus, shredded lettuce,  red onion, cucumber slices,  topped with a house-made tzatziki..

Dirty Cow

14.95 (Gluten

Dairy

Egg

Celery)

Seasoned double smashed beef patty, Monterey Jack Cheese, Chipotle Mayo served with Skinny Fries

Green & Serene

The Beyond* Plant-Based Burger (VG) – with salad, violife cheese and sweet potato fries (or salad) (contains: gluten, sesame)
Classic Caesar

£9.00 (Gluten

fish

egg

dairy)

Cos Lettuce lightly dressed in our Caesar dressing, shaved parmesan, croutons

Caprese

Fresh Mozzarella & Tomato salad, torn basil, rocket, olive oil and Balsamic glaze

Chicken

Prawns
Sandwiches

The Philly

Thin slices of roast beef steak, melted cheese, Crispy onions in a hoagie roll served with Skinny Fries

It's a Rap

Chicken Tikka Wrap – Chargrilled Chicken tikka, tightly wrapped with salad and chutneys to give you a taste sensation (contains: gluten, dairy)

The Crabby Patty

15.95 (Gluten

Dairy

Crustacean)

Tempura Soft shell crab, Homemade Chilli Jam, Asian slaw crammed in a soft Brioche Roll served with Skinny Fries

The Classic

Rich tomato sauce, buffalo mozzarella and fresh torn basil, topped with rocket and olive oil (contain dairy, gluten)

Carivore Heaven

Chicken, smoked bacon, salami, sausage, garlic oil, spinach and toasted pine nuts (contain nuts, gluten)

The Forager

Mushrooms, Spinach, fondue sauce, truffle oil, Pine nuts & rocket.

Gardener

Spiced tomato base, roast provencale vegetables, violite cheese and rocket (contains gluten)

Truffle Fries

Creamy Truffle Mash

Green Salad

Skin on Fries, Skinny Fries, Sweet Potato Fries
Onion Rings

Garlic Bread

Buttered Green Beans