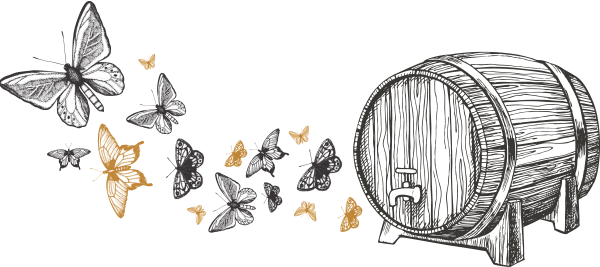 Becks

Brewed in Bremen, Germany to the same exacting standards as Beck's, with only four ingredients; water, barley, hops and yeast. Refreshing, with a characteristic Beck's..

Camden Pale Ale

Packed with big hops giving citrus and tropical fruit, a round body and drink-me-faster bitterness

Orchard Pig

The generous apple aroma draws you into a crisp, refreshing cider with a tangy note of freshly squeezed lime in the finish

Stella

It's brewed to perfection using the original Stella Artois yeast and the celebrated Saaz hops. It's the optimum premium lager, with it's full flavour and..

Guinness

One of the world's best-loved beers, from the first velvety sip to the last, lingering drop, every deep-dark satisfying mouthful in between is pure beauty…..

London Pride

Brewed on the banks of the River Thames, London Pride has a good malty base with an excellent blend of hop character, resulting in an..

Corona

Corona is the No.1 sunshine lager best served with a wedge of lime. this light, dry beer has pleasant malt and hop notes with a..
Estrella Galacio 0%

Refreshing beer developed through an interrupted fermentation process, this delicious alcohol free lager, boasts the golden colour of a typical pilsner style beer

Peroni Nastro Azzurro (Gluten Free)

Delivers the same delicate balance of bitterness and citrus aromatic notes combined with the refreshing, clean finish of Peroni Nastro Azzurro. This beer is certified..

Peroni

This been brewed in Italy with craftsmanship, passion and flair creating a balance of bitterness and citrus aromatic notes with a crisp, dry finish

Goose Island IPA

Goose Island has crafted its own version of this classic pale ale recipe that features an inviting spicy hop aroma and fruity flavor, set off..

Budweiser

Brewed with a combination of 2-row and 6-row barley malt to achieve a very specific flavour balance

Rekorderlig Wild Berries

Made from the purest spring water, Rekorderlig Wild Berries is best served with a wedge of zesty lime for a distinctively fruity and refreshing experience

Rekorderlig Strawberry and Lime

The first to explore this unique flavour combination. Enoyed served over ice with fresh mint leaves or real strawberries and a wedge of lime for..